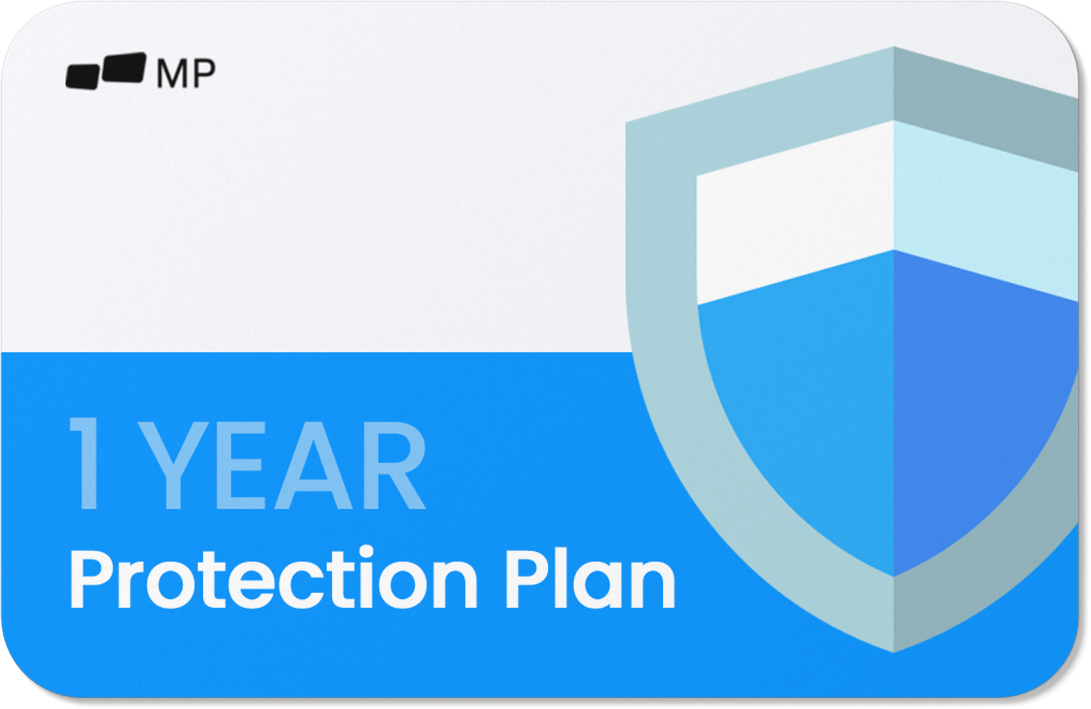 One-Year Extended Protection Plan
• Power Surge • 1-year extension of the manufacturer's warranty • Drops, Spills and cracked screens • Tech Support
One-Year Extended Protection Plan
• Power Surge • 1-year extension of the manufacturer's warranty • Drops, Spills and cracked screens • Tech Support
One-to-Two Screen Versatility.




0.39" at its thinnest point




0.25-inch
(thinnest point)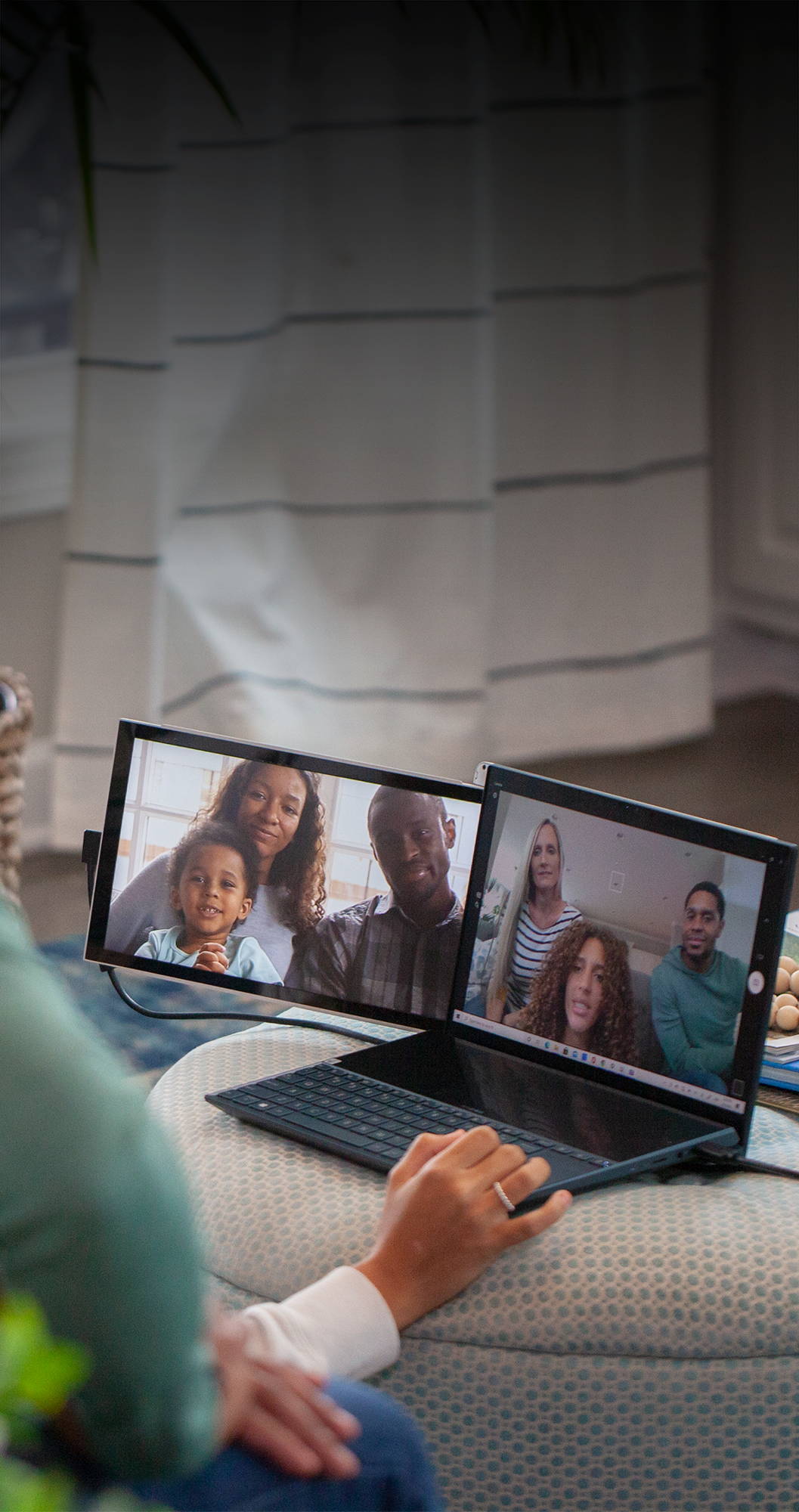 With DisplayPort enabled USB-C port, DUEX Plus allows ultra-fast video transmission and plug-n-play experience packed into a single cable.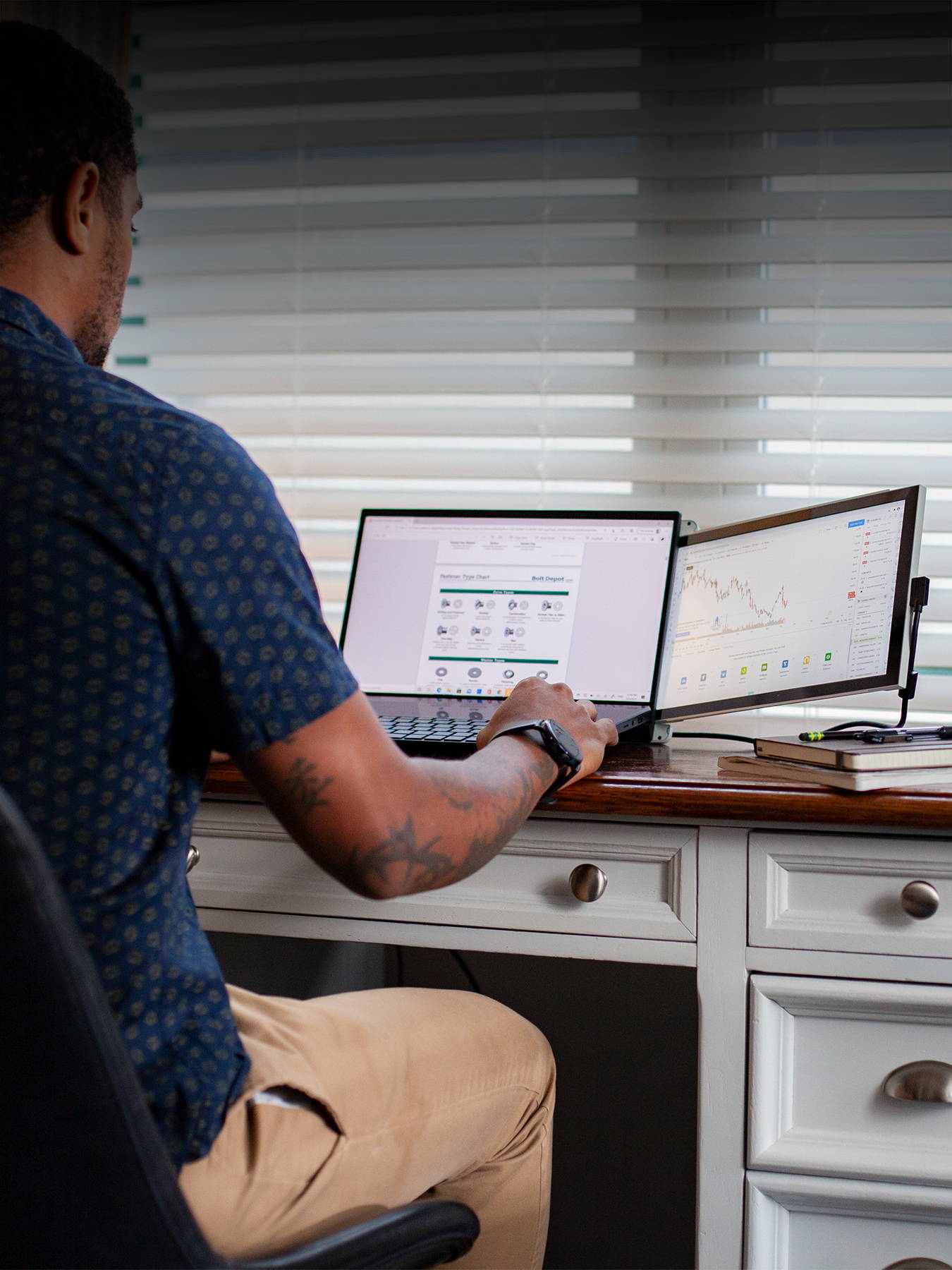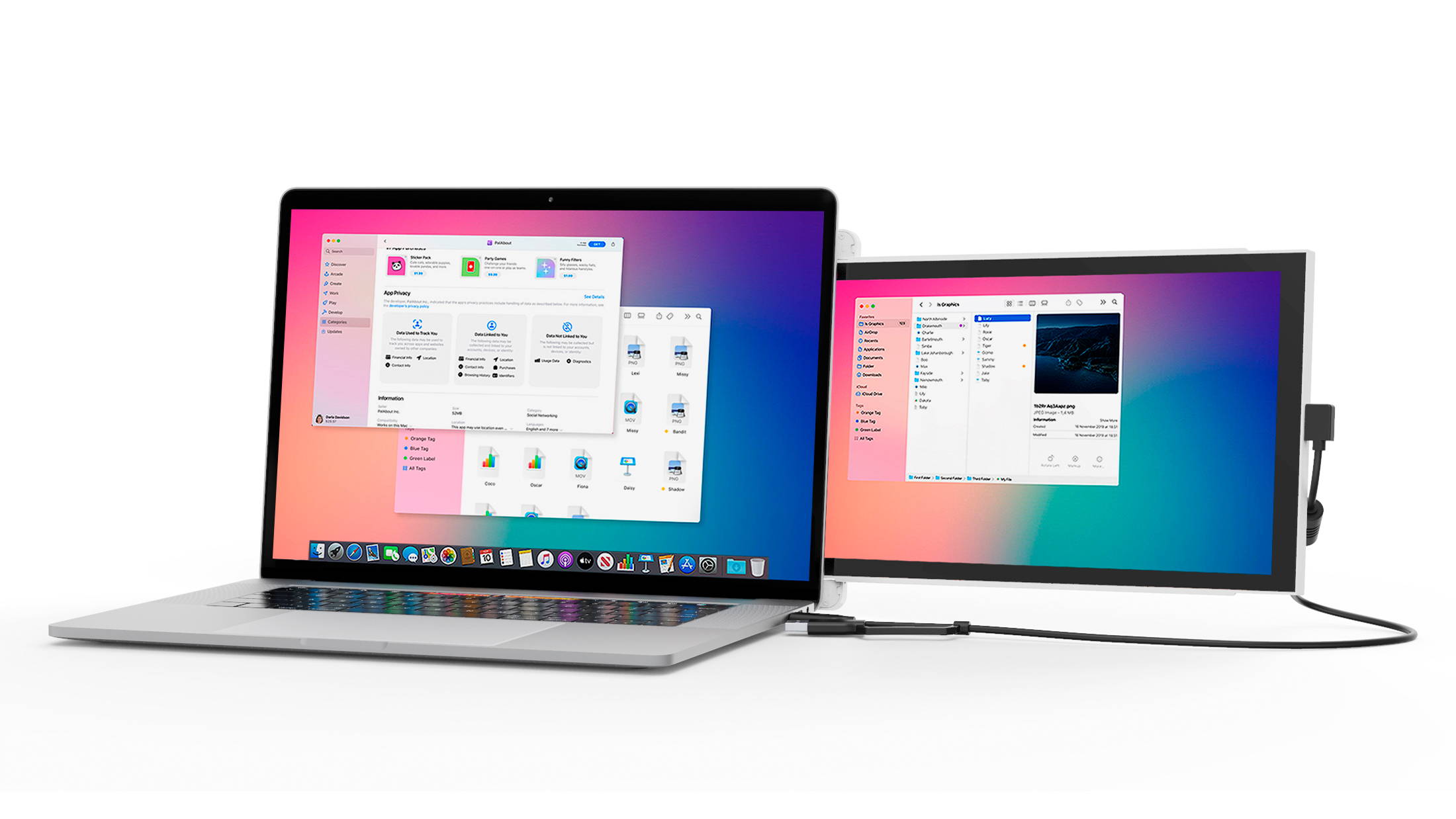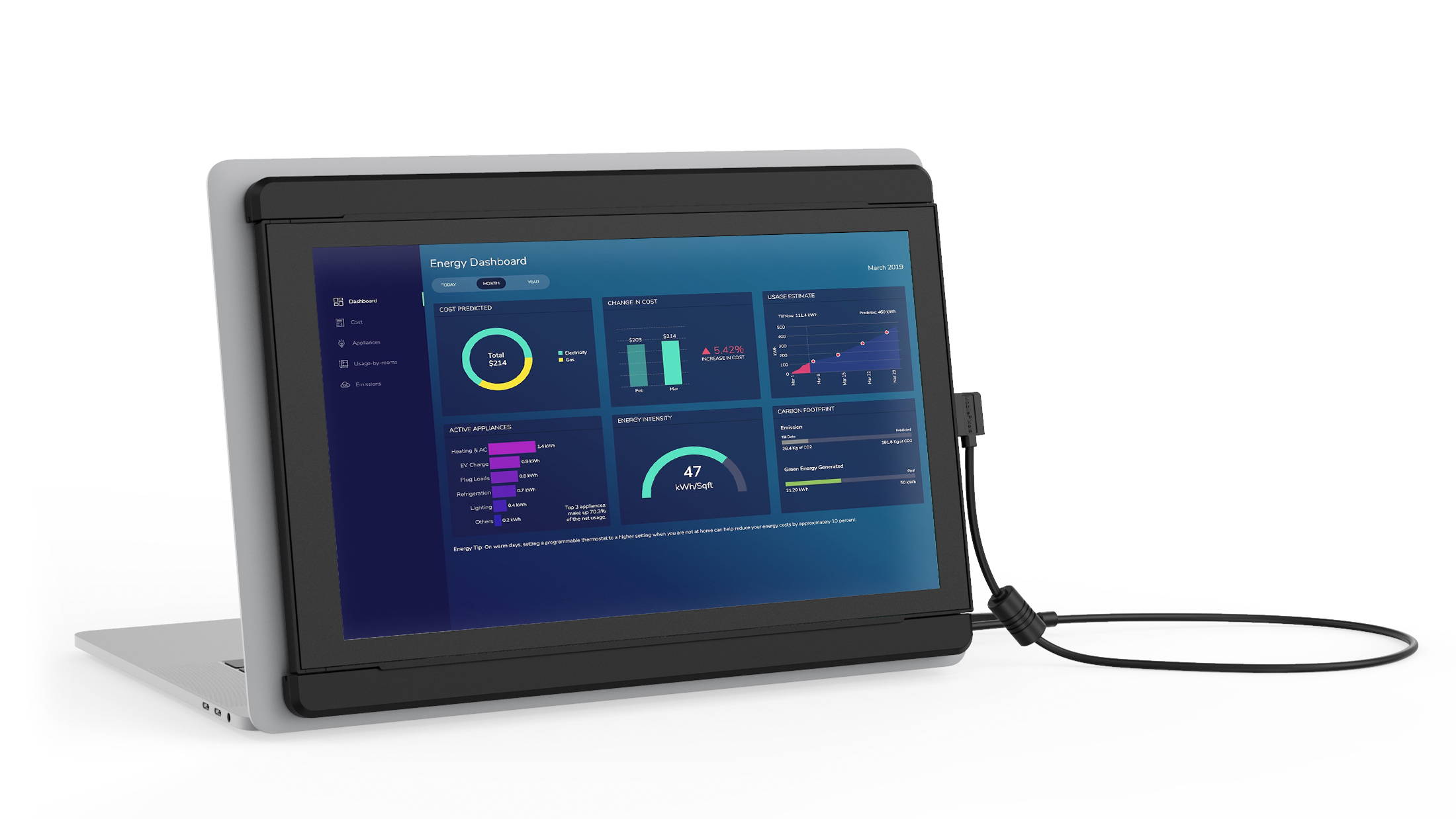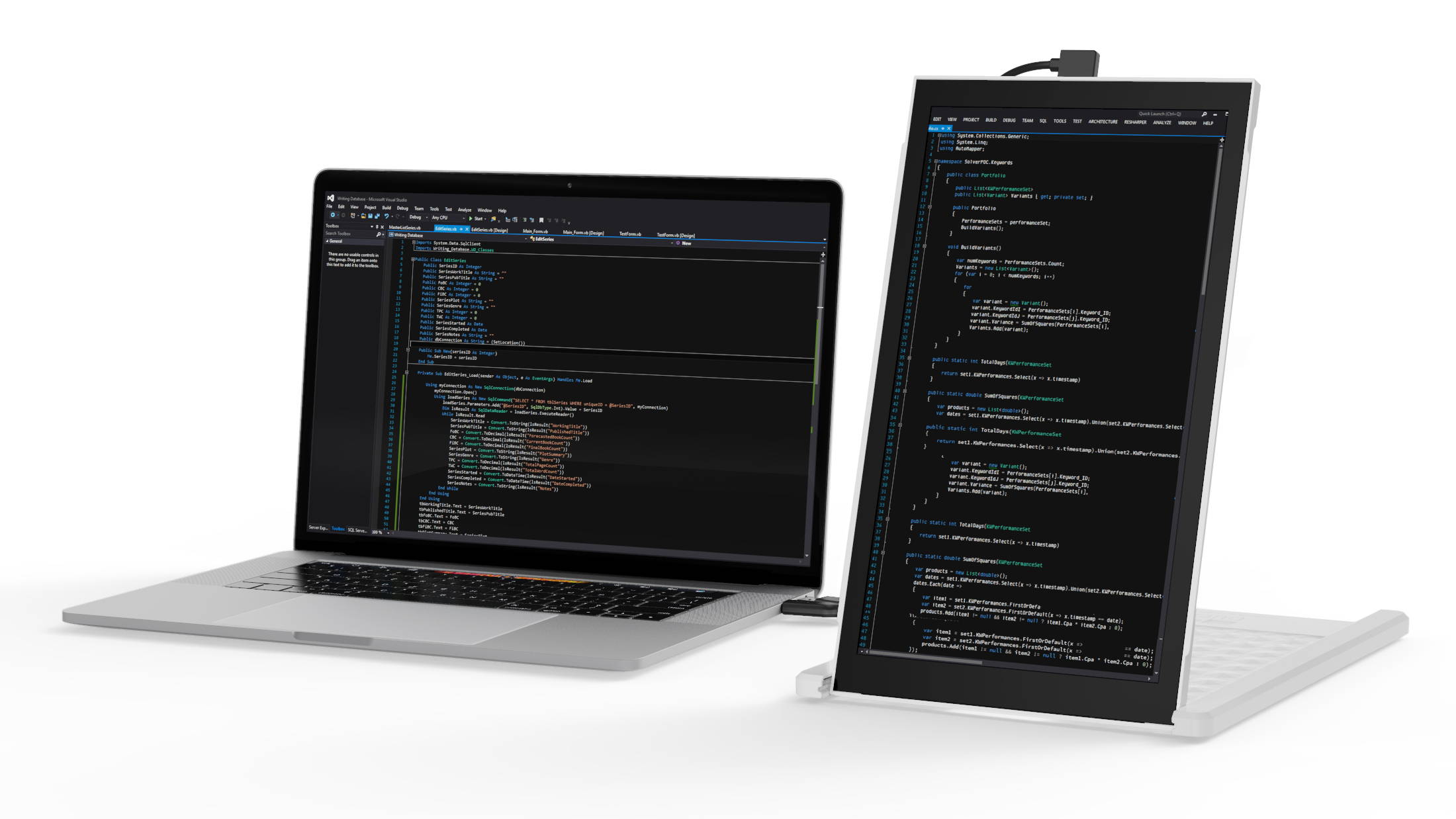 For Ergonomic Comfort
and Various Scenarios.
You'll find how versatile the sliding lid is to satisfy multiple purposes. As a protective cover when the monitor is not in use, a mount that magnetically attaches to the back of laptop, also a prop stand in portrait mode. Allows from horizontal contents to vertical usage, basically four display modes.

DUEX Lite + Origami Kickstand
Attach an Origami kickstand for your DUEX Lite to
make it stand up on its own.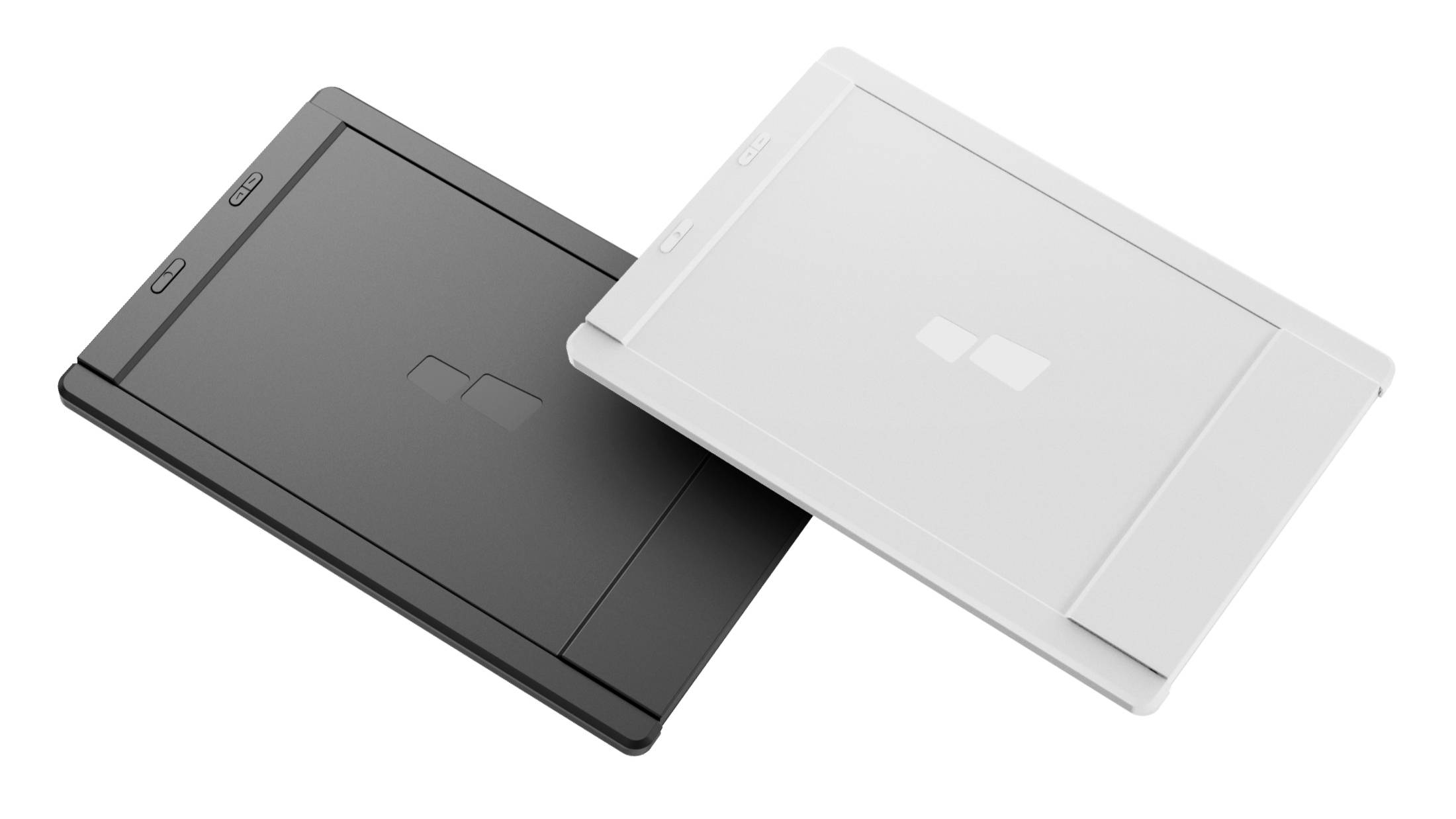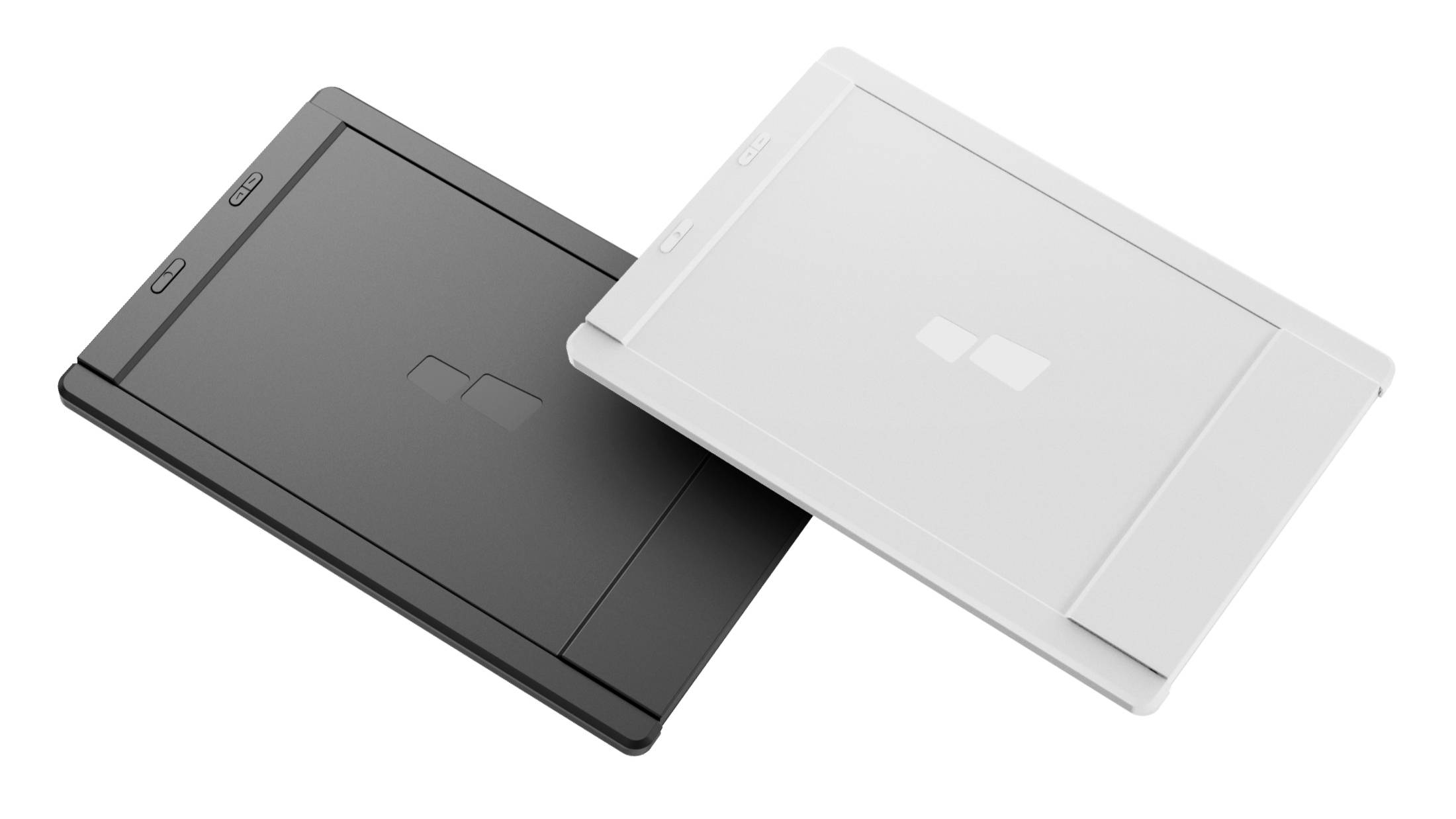 Deep Grey or Cool White?
Pick the One You Like.
Give your laptop a stylish-yet-functional upgrade. DUEX Lite was crafted to look and feel good with a matte finish in two color options of cool white and deep grey that matches your favorite laptops and mobile devices.
Easy to Carry Wherever You Go.
Easy to Carry
Wherever You Go.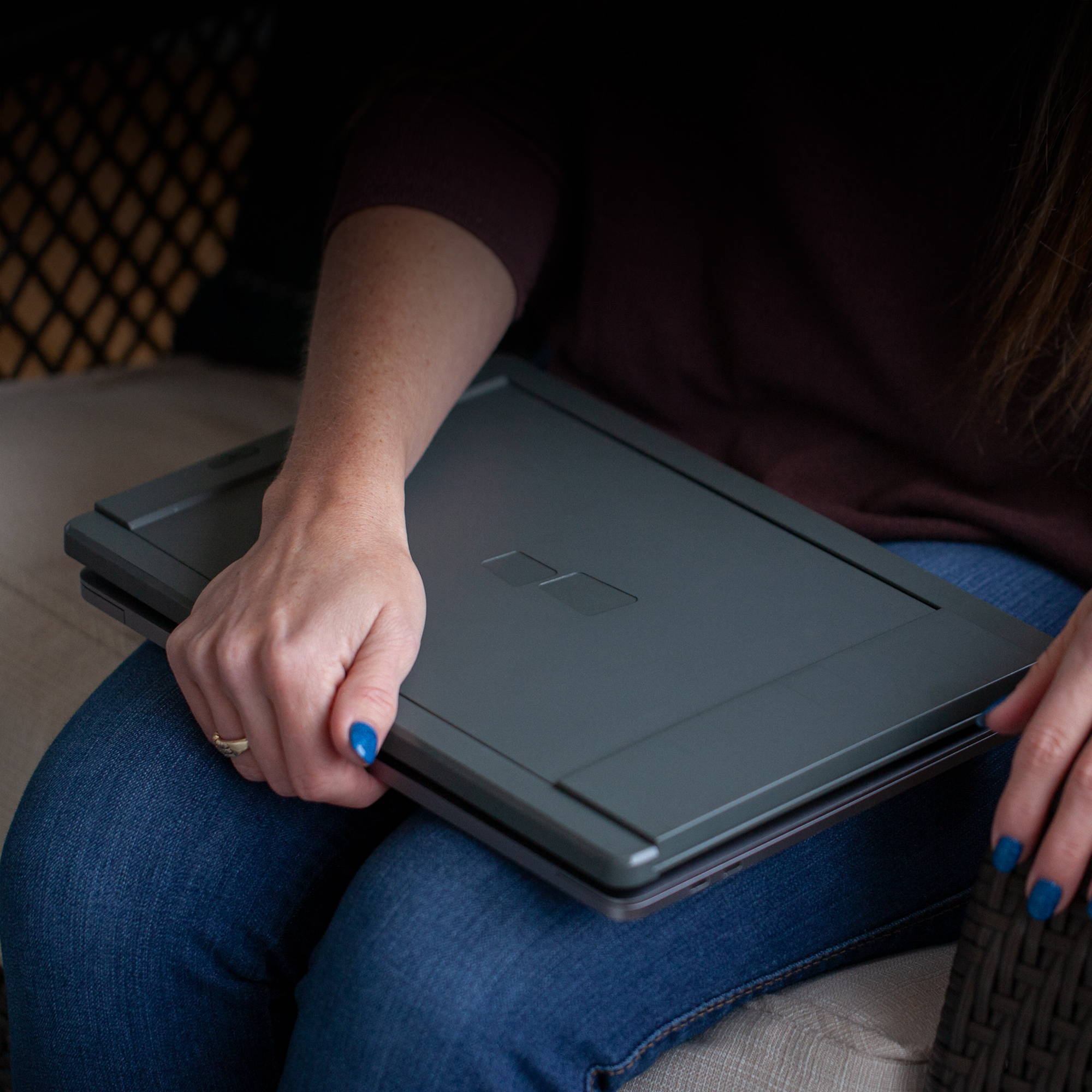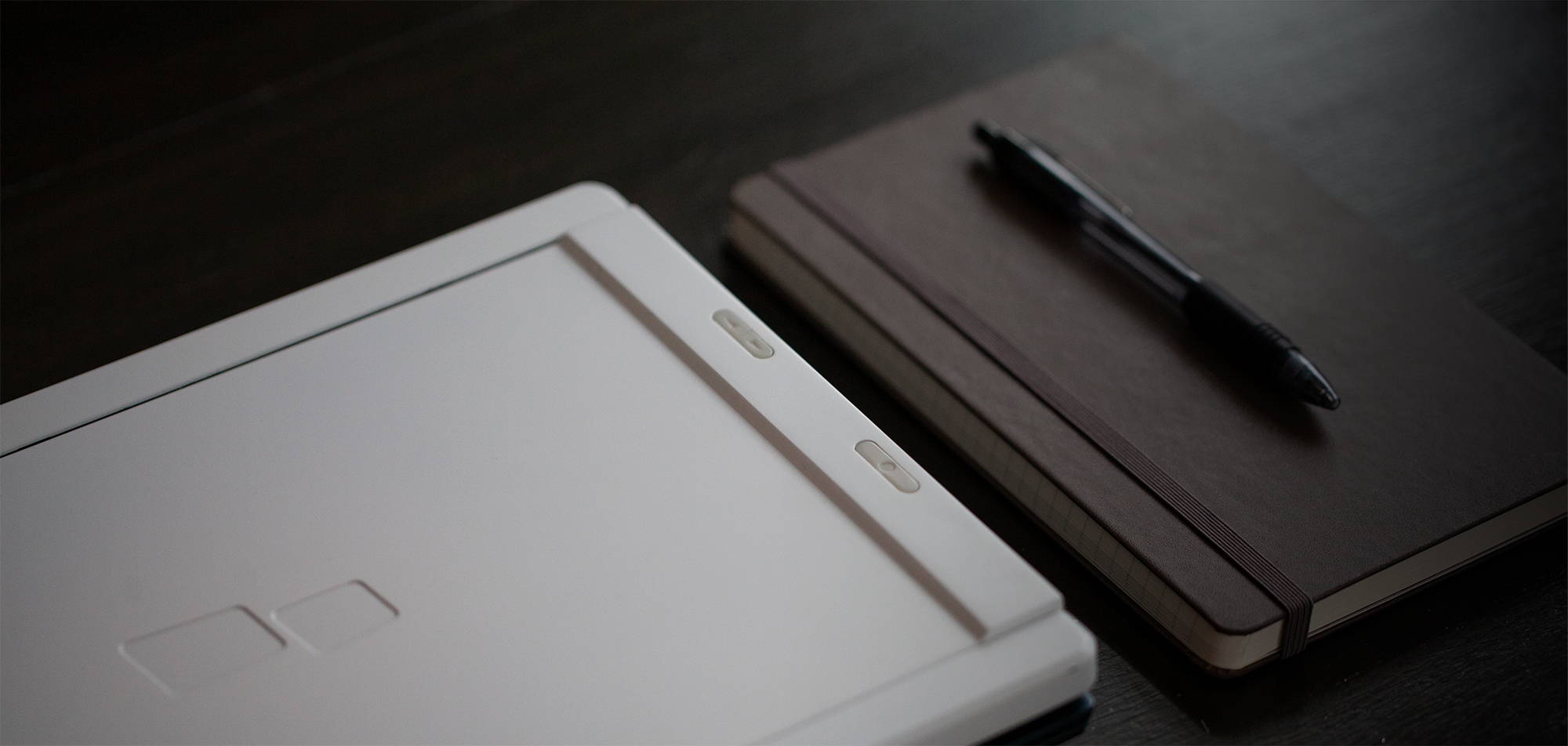 Compact. Portable.
Go Lite.
Offers a sleek way to carry a portable monitor around with this DUEX Lite, which is 30% lighter and 40% slimmer than the previous generation. Sophisticated design and adhesive mechanism make it easy to toss into any bag together with your device without weighing you down.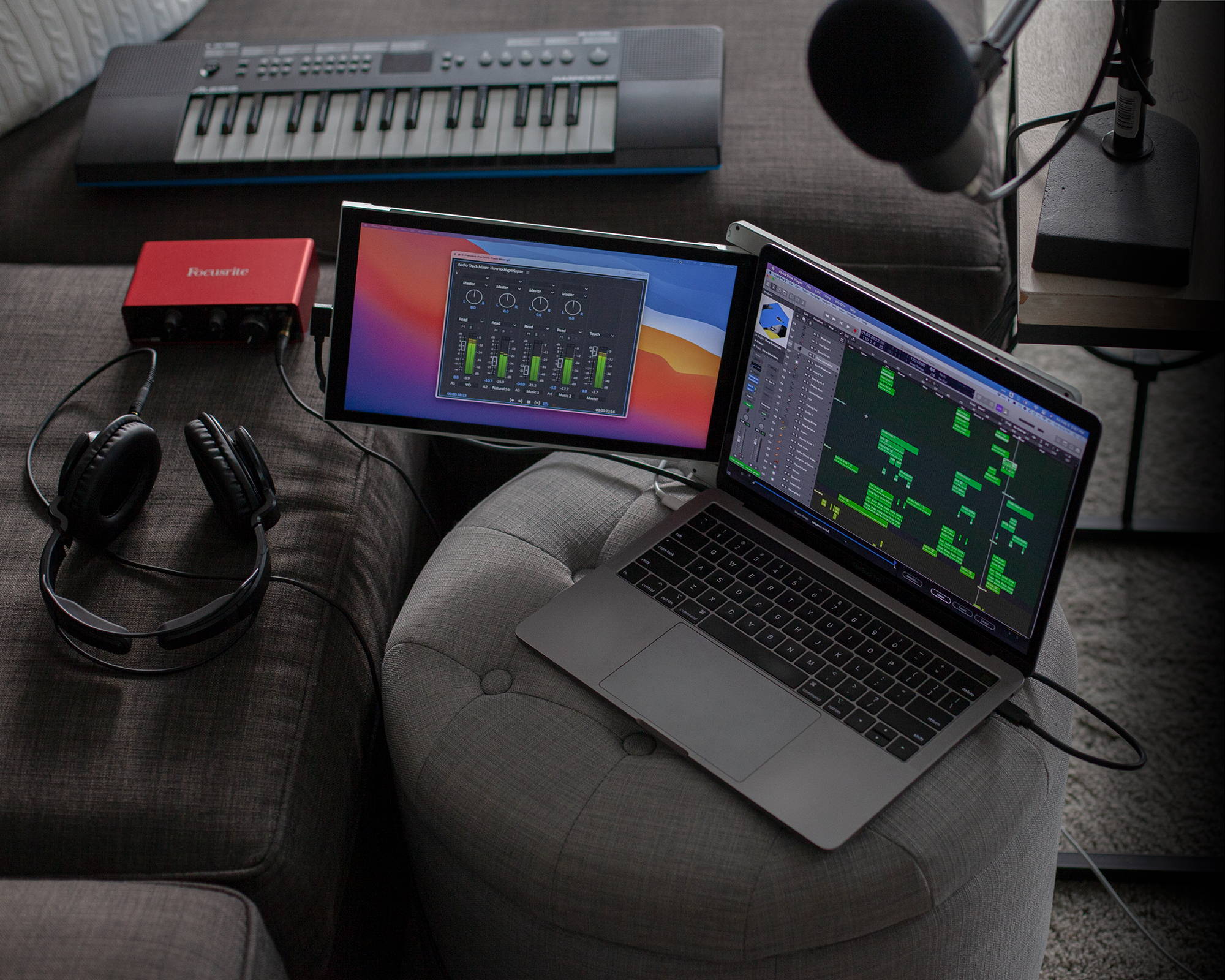 Works Immediately upon Plugging in.
Features a full-functional USB-C port that carries both power and video transmission over a single cable. Makes it easy and minimalist to connect to almost any laptop.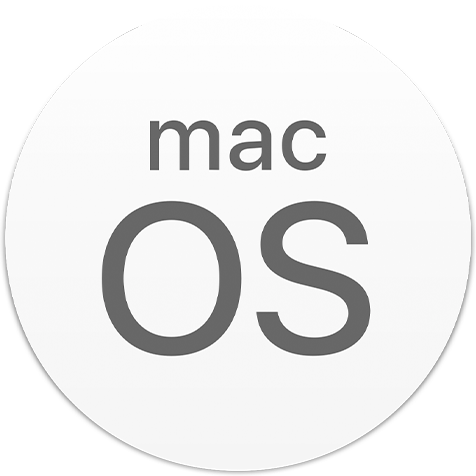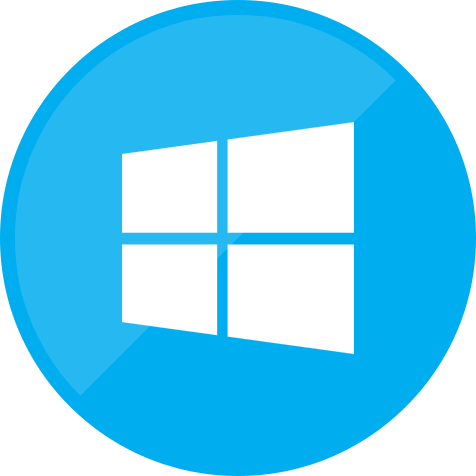 Work and Play,
Where You Like.
We've extended the compatible devices list to bring more versatility. DUEX Plus allows to display as an external secondary display for your laptops, PCs and selected Android phones for work purpose, as well as a gaming monitor for Nintendo Switch.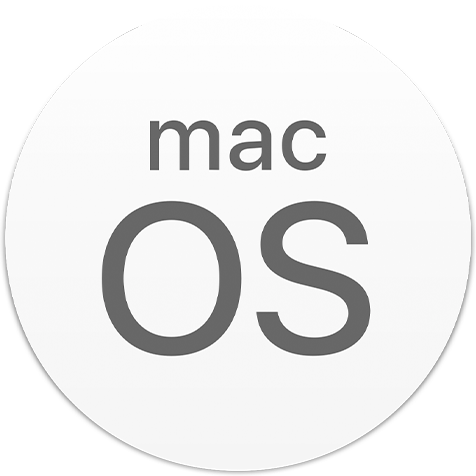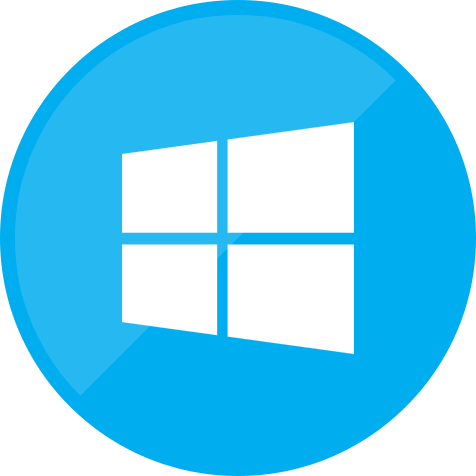 Ensure Optimal
Eye Comfort.
Turn Eyecare Mode ON for optimal color temperature and brightness to effectively reduces the amount of potentially harmful blue light emitted by the display. When you are reading, word processing or in a low-light environment, it can help you to get rid of eyes fatigue and keep your eyes feeling comfortable.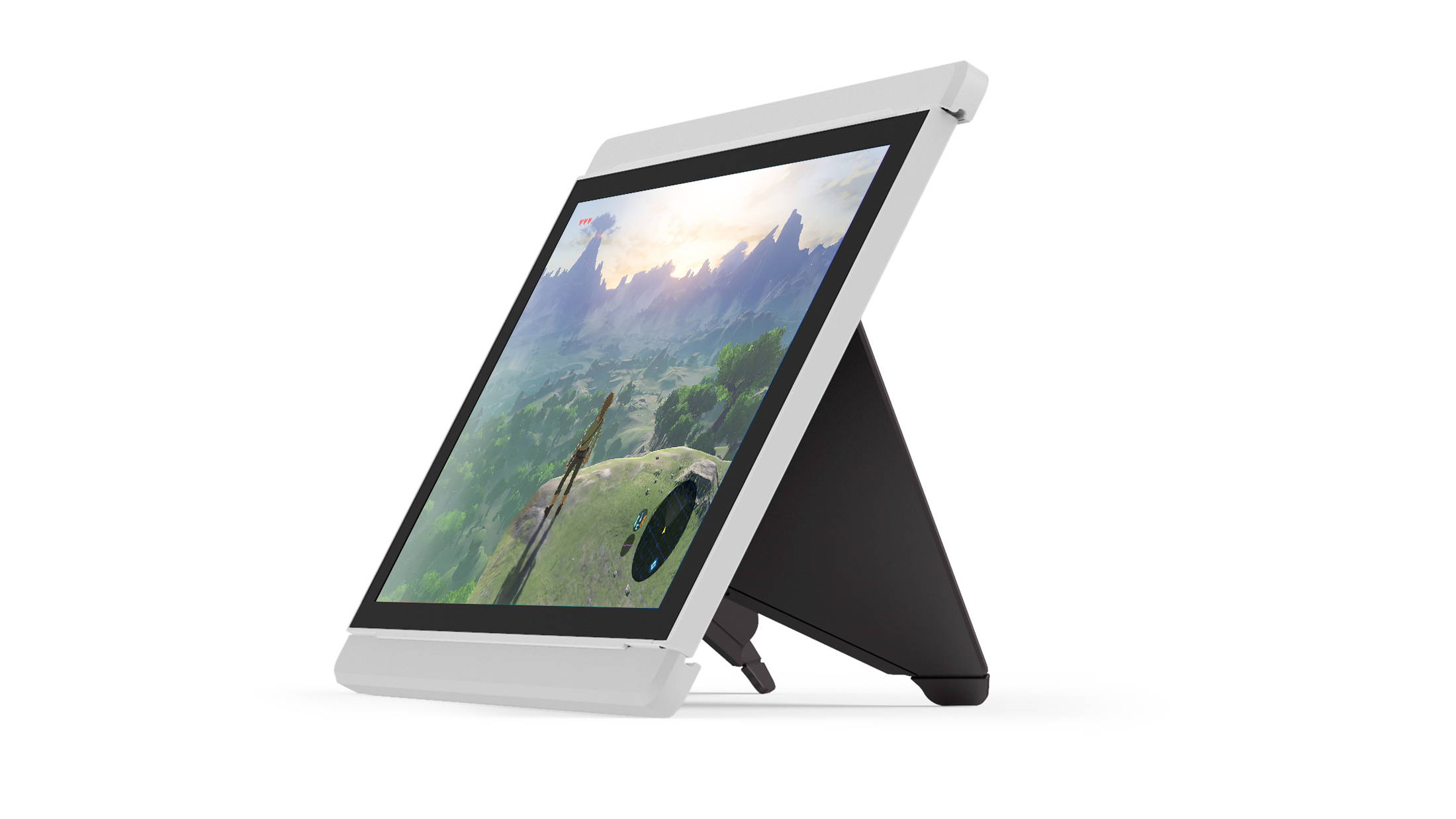 • Geometric design inspired by Japanese Origami
• Perfectly fits DUEX Lite / DUEX Plus
• Sticks to the back of monitors magnetically
• Easy to slip into bag when folded down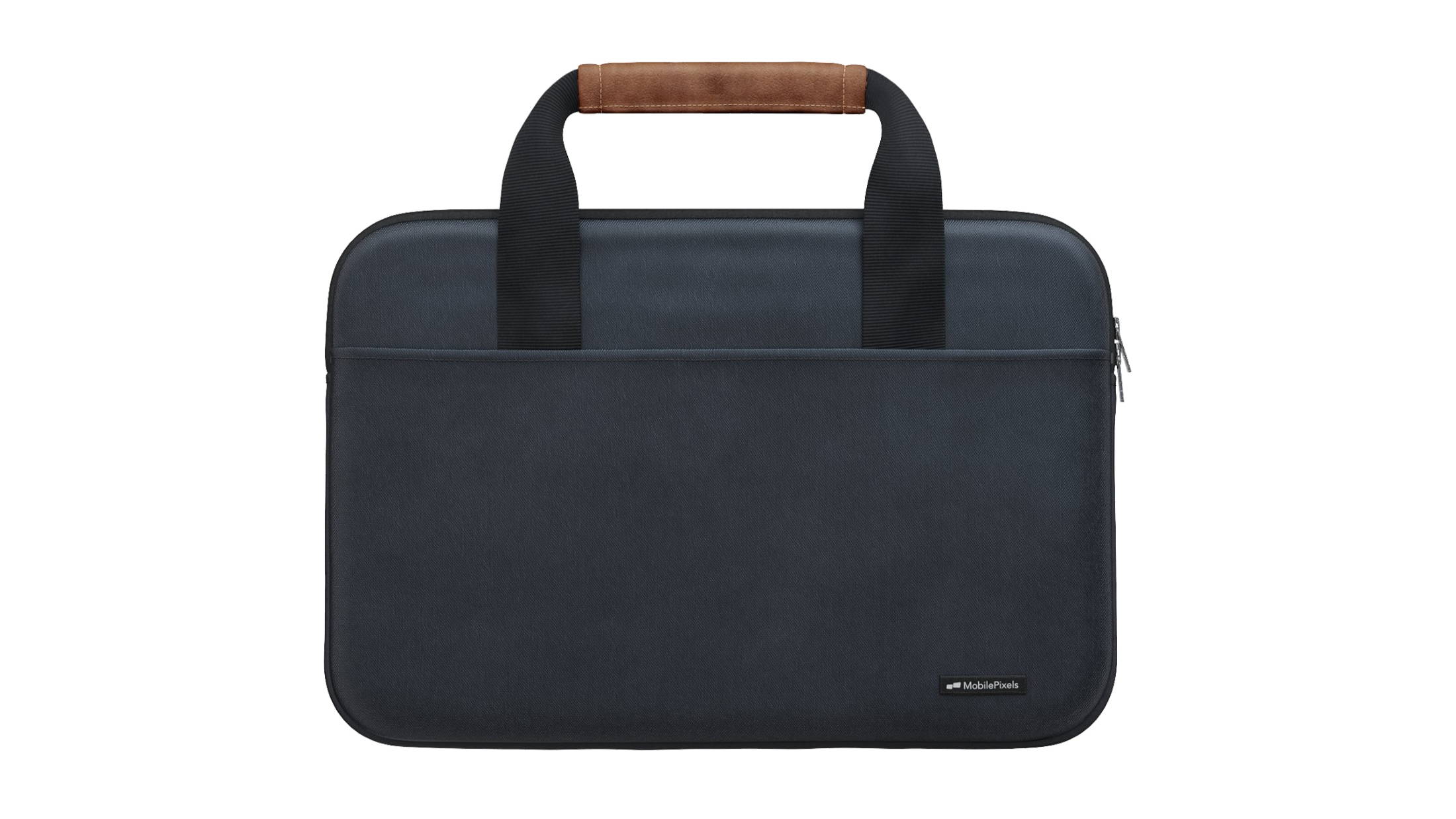 • Extra front pocket
• Waterproof
• Double Zipper for 180 degree opening
• 17" x 12" x 1" (Perfect for 14-15.6" Laptops)
Many things are happening.
Get the latest news, promos and events from us.
Get Mobile Pixels news and awesome product updates right to your inbox.
12.4" x 8.45" x 0.39"




(L x W x T)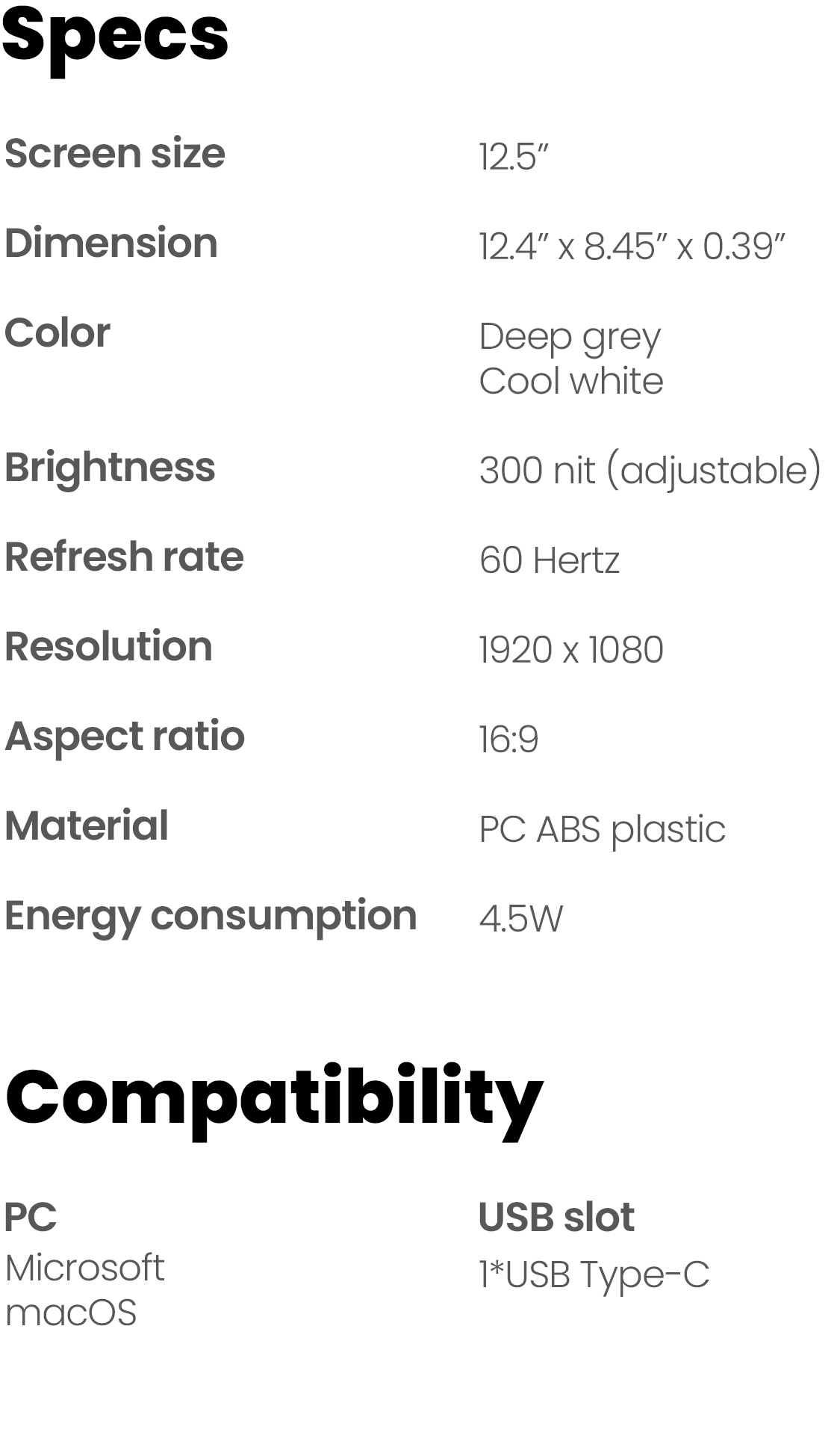 (third-party driver needed)